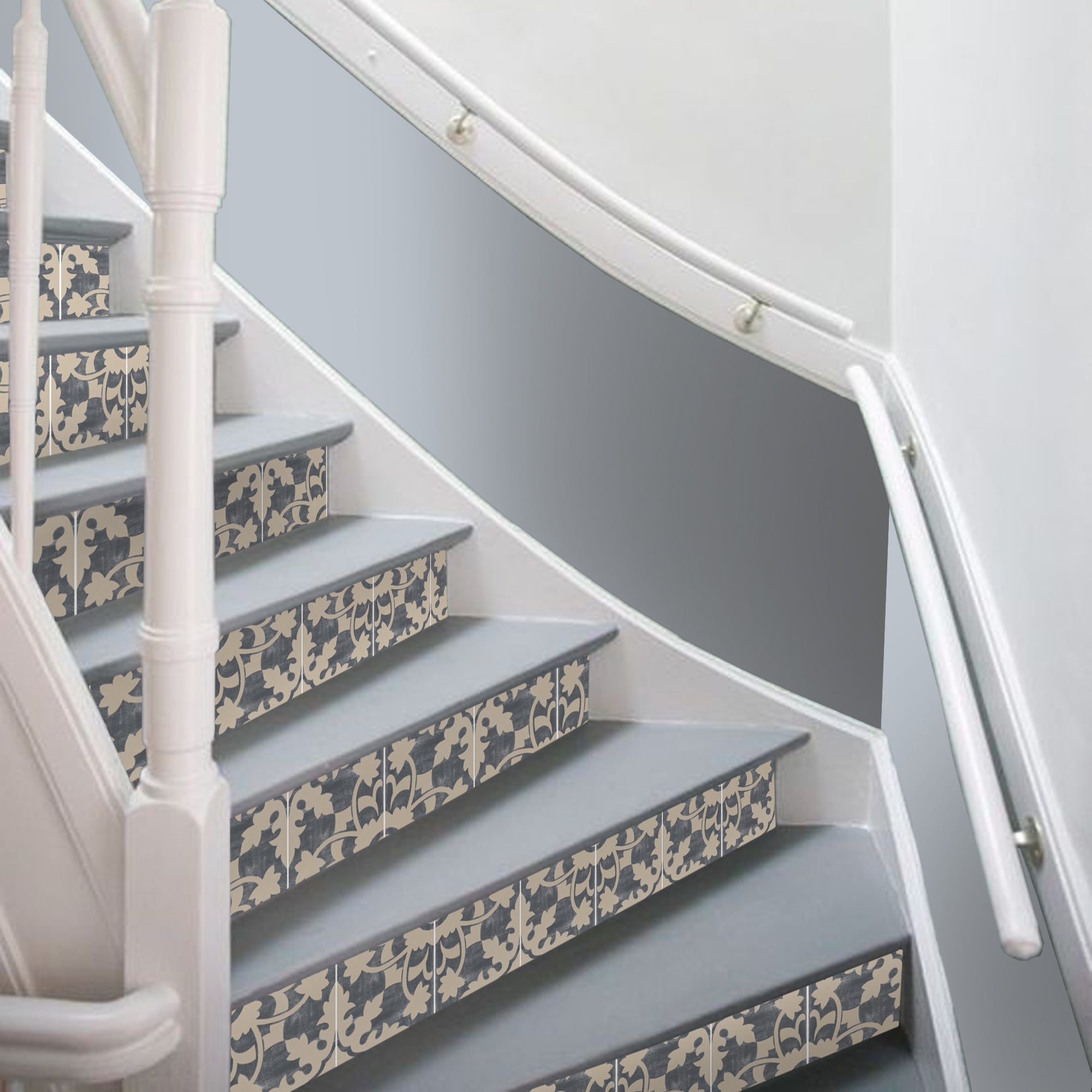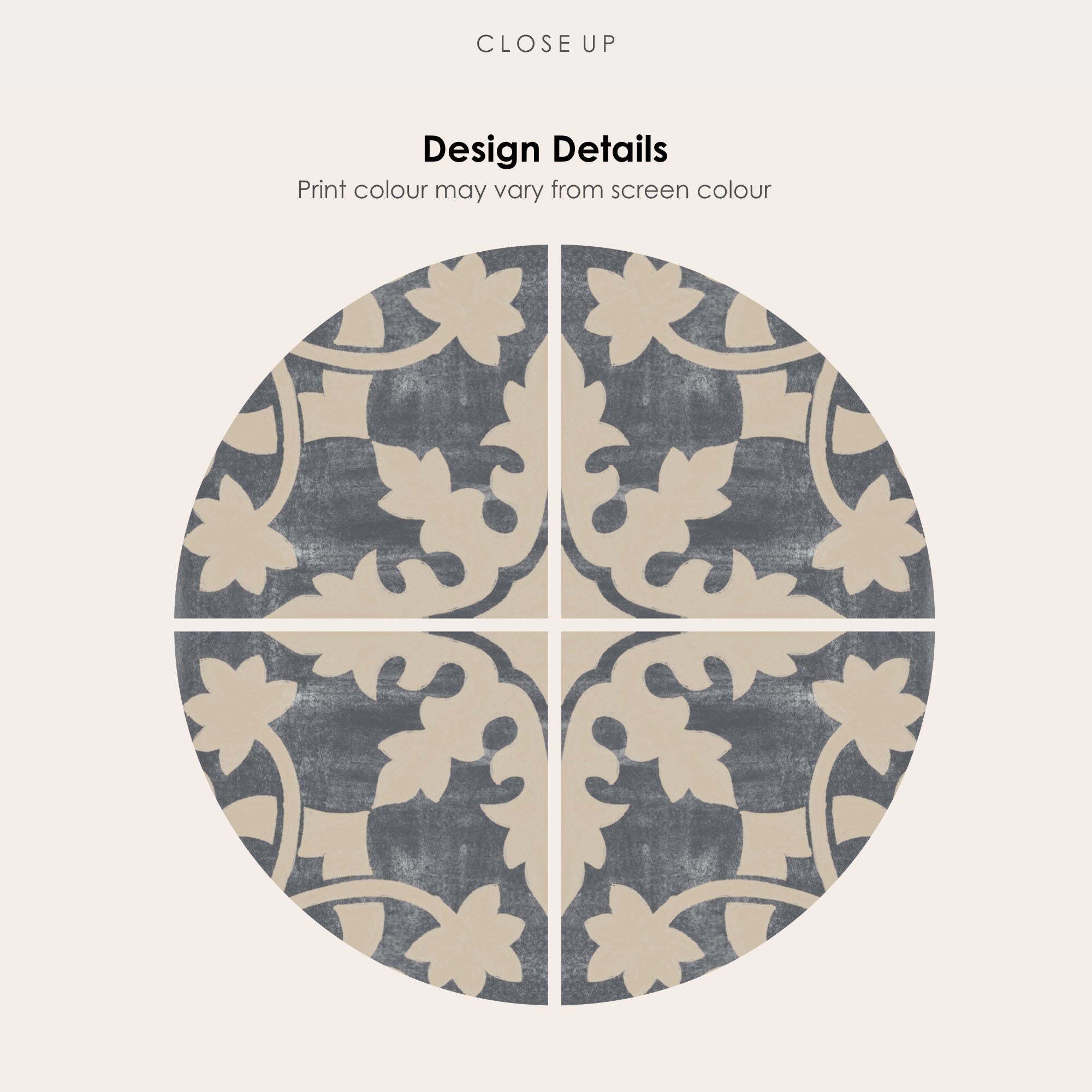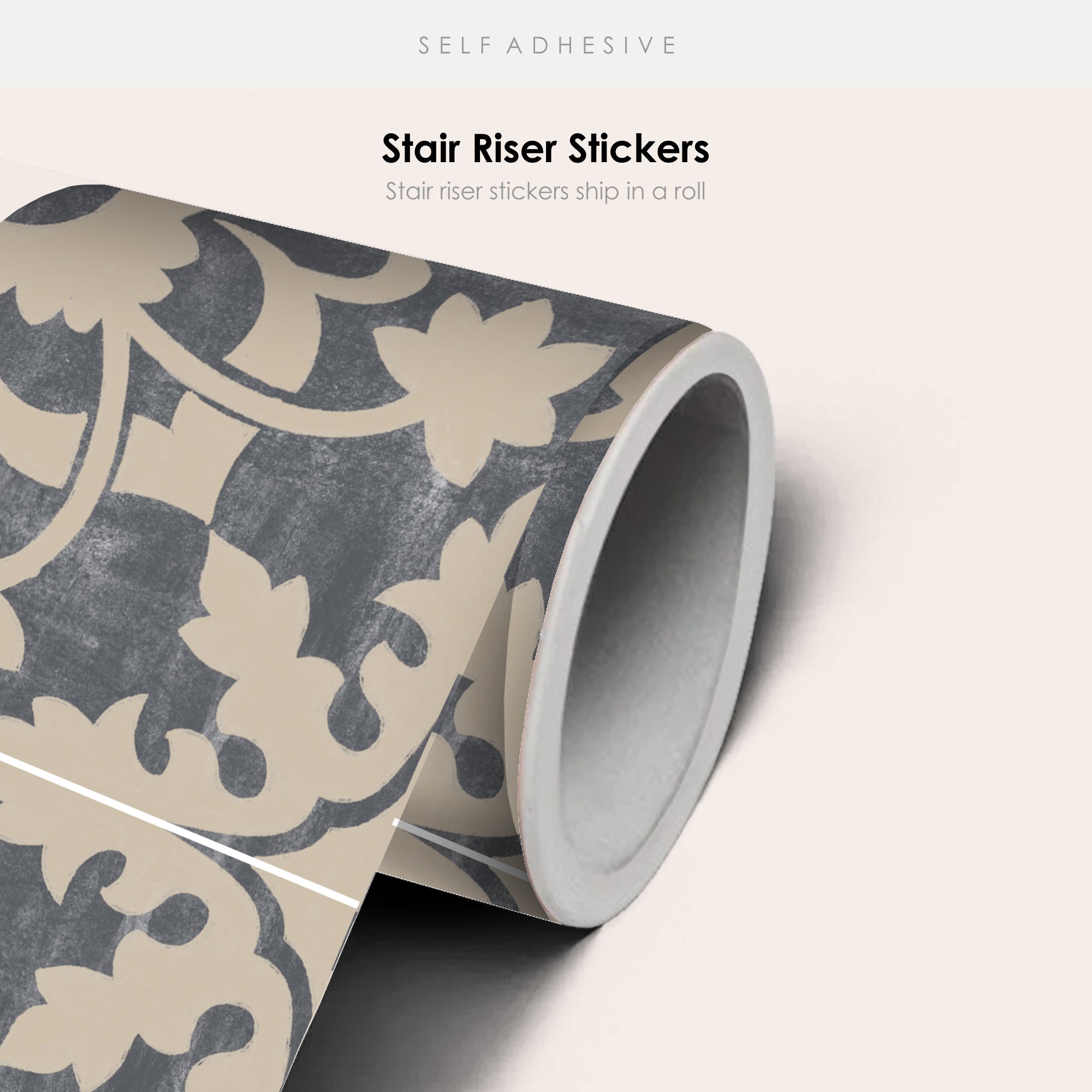 Willow in Fonte Stair Riser Stickers
---
Free shipping above $99
100% Secure Checkout
🚚 Order now you'll receive your order by Tuesday 19 Dec
Description
Product Specs
Size Guide
User Guide
Shipping & Returns
Replica cement tile stickers are not only easy on the eyes but durable in busy homes, which makes them the perfect investment to add a little handcrafted charm to any space. Whether you're seeking out that age-old look of tiles that have been around for centuries, or you're going for a sleek and modern design, you're sure to find just what you're looking for in Willow vinyl stair risers strips.
Colour
The background features a weathered charcoal grey effect while the pattern is a coffee beige.
| | | |
| --- | --- | --- |
| water-resistant | repositionable | easy to clean |
| 300 micron thick | removable  | easy to install |
| safe behind stove | safe for fireplace surrounds | easy to trim |
| OK on shower walls | OK over a backsplash | ideal for balconies |
| | | |
Stair Riser Packs
Designed to cover your stair risers, select the same height as your riser. If you have, for example 8 stair risers and don't need 2 packs, use the "add one more" selection to add 2 extra units to your order. You can specify the height of these by leaving a note at the checkout.
Individually cut adhesive vinyl strips printed with quarter tile squares and grout lines in between.
The strips can be joined seamlessly to create extra-long lengths.
Pack sizes
1 pack contains

5" x 48" (12.70 cm x 120 cm)
6 units
5.5" x 48" (14 cm x 120 cm)

6 units
6" x 48" (15.20 cm x 120 cm)

6 units

6.5" x 48" (16.50 cm x 120 cm)

6 units

7" x 48" (17.70 cm x 120 cm)

6 units

7.5" x 48" (19 cm x 120 cm)

6 units

Add 1 more strip

1 unit
at your choice of height

How to use our Stair Riser Strips


You will need:
A general purpose kitchen cleaner & a sponge
A pencil
A utility knife or pair of scissors
A soft cloth
Apply to a clean, dry and non-porous surface. Painted surfaces must be a satin or gloss paint as matte paint repels the adhesive.

Mark the center of a strip and your stair riser with a pencil. Peel back half of the backing paper to the center mark, align it to the center of the riser & butt the top edge into to stair tread.

Once the strip is in attached use a cloth to smooth it down & continue until the entire strip is in place.Try not to trap any air bubbles in the vinyl. Press over the edges to ensure a firm adhesion. Butt the vinyl to the staircase edge as best you can. Trim edges with a cutter for perfect fit. 
Tip: Strips can be joined together for longer lengths.

Repeat steps 2 & 3 until all the risers are in place & the pattern flows uniformly. Leave the new surface to cure 24 hours before returning to normal activity. Do not wash or moisten the strips until 24 hours have past.
Free Shipping & 14-day returns
Earn free shipping on your order when you spend 90€ ( that's about $99USD )
Speedy Delivery: Allow 2 days to print and 7 days to receive your order.
All orders are shipped from our warehouse in Indonesia.

See full shipping & return details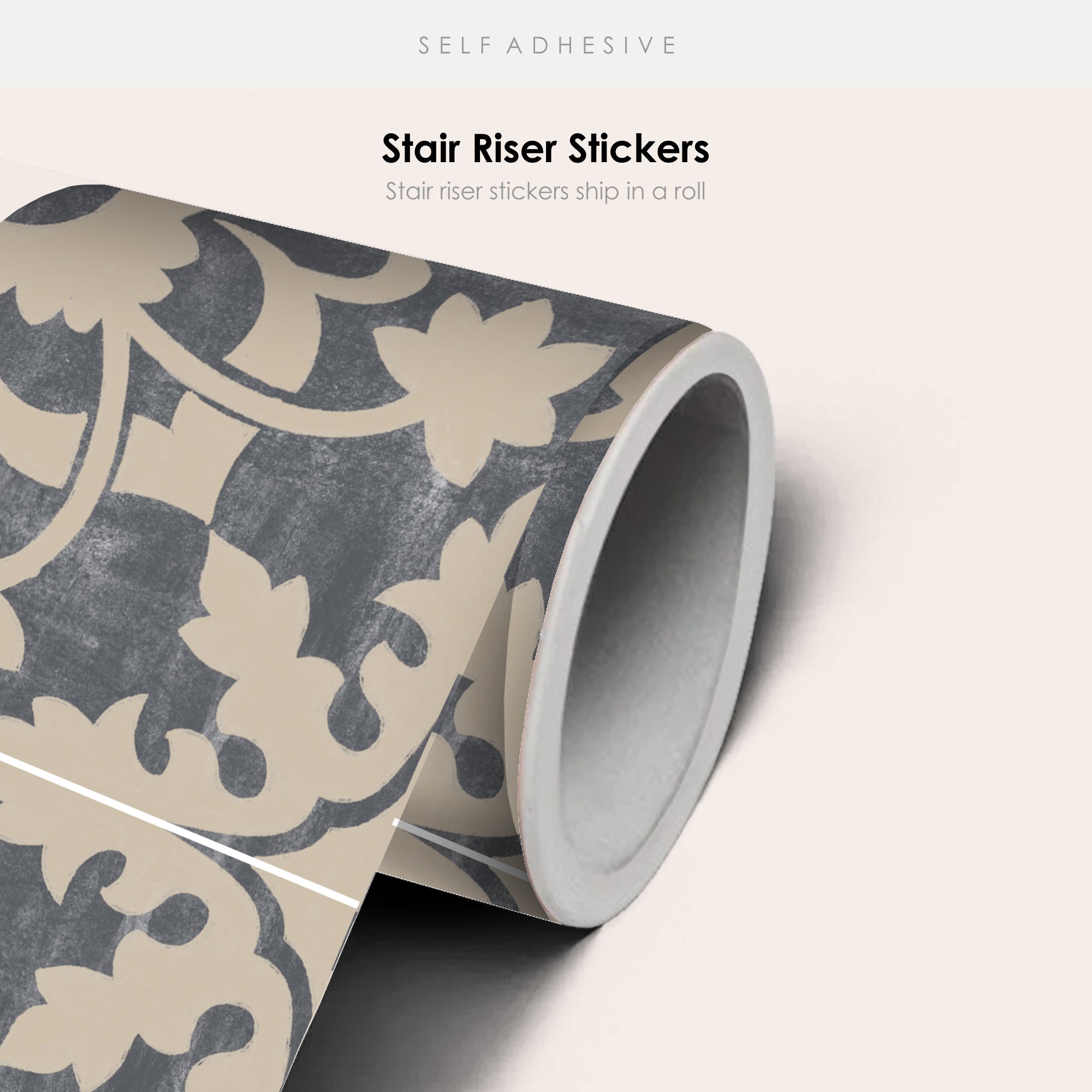 FAQs
Have a Question? Answers Here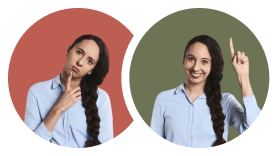 I have 9 risers. Can I order stair risers individually?

Yes! Select 1 individual riser from the CHOOSE YOUR SIZE option. You'll be prompted to enter a riser height between 4 - 8 inches. This handy option is useful to add more strips to a pack or buy just one as a sample.
Can I order only one of the designs in a mixed stair riser pack?

Yes you can! We can create a personalized pack just for you via our custom orders
My stairs are not uniform in height. How can I place an order?

In order to ensure your risers align let us create a custom sized pack. Count how many stairs you have and provide us with a list starting from the bottom of the stairs via a custom order
How do I cover extra wide stair risers?

Each strip measures 48" ( 120cm ) and can be joined invisibly together at the printed grout lines.
Got a different question?

You can contact us through our contact page! We will be happy to assist you.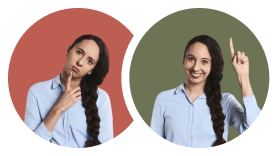 Create a showstopping stairway
Delight your eyes with the transformative effect of these simple stair riser strips. 92% of our customers affirm that these stickers are thick, non -tearable and easy to apply.
Non-Toxic, Family friendly
Engineered with safety in mind and phthalate free you can have peace of mind knowing that our stair risers prioritize the well-being of your family while adding a touch of style to your home.
Durable & Resilient
Designed to keep up even in high-traffic areas, they'll maintain their vibrant appearance and grip firmly to your stairs for a long-lasting, easy to care stair makeover.
Robust
Thick enough to effectively conceal bumps and irregularities underneath, ensuring a smooth and flawless appearance for your staircase.
Feature name
Share useful information about your product features.
Add Depth and Dimensionality
The meticulous attention to detail, intricate textures, and vibrant colors create an authentic tile effect that's almost indistinguishable from the real thing

TOTALLY LOVE! Love what these stair risers stickers have done for my stairs. I can't believe I've left them plain for so long! It took a bit of work to get them on but so worth it.
It's been 2 yrs since I purchased these. I still can't help but stop and stare. They really are gorgeous and they held up incredibly well. They go on so easy as they are thick and hold their shape as you line them up.
Great Product! Very easy to use and looks great! I've had a number of compliments on the stairs already. I will definitely use this product again in the future.
Quadrostyle offers wonderful solutions for refreshing and styling old ceramics. I ordered risers that give a Wow! effect to a terazzo staircase in my apartment building :)
Explore the Collections
More products for you to love
This product has no reviews yet.