Mockup Decor Creator
---
Free shipping above $99
100% Secure Checkout
🚚 Order now you'll receive your order by Tuesday 19 Dec
Description
Shipping & Returns
Are you having a hard time imagining how our products will look in your home? Can't decide which one will look best? Thinking of a custom order? Then our mock-up decor creator is for you.
By using this personalized graphic design service you'll be able to send us a photo of your project to be decorated. Imagine the difference tile stickers will make to your place. Make-over your floors, a kitchen splash back, a laundry wall or your office using our ultra realistic tile designs.
Send us a photo of the room you'd like to see changed and our graphic design team will transform them by applying any of our designs you choose.
Send us a clear high resolution image.
Remove as much clutter before taking the photo to ensure best results.
Choose up to 3 designs.
Receive your images via email within 48 hours ( ensure you have a valid email address )
Free Shipping & 14-day returns
Earn free shipping on your order when you spend 90€ ( that's about $99USD )
Speedy Delivery: Allow 2 days to print and 7 days to receive your order.
All orders are shipped from our warehouse in Indonesia.

See full shipping & return details
What are They Made of?
Design Excellence
Made from premium PVC, Quadrostyle stickers are built to last. With Quadrostyle, you can trust that your purchase will be a long-term investment for your home.
Easy Application
Low-Tac, Self-adhesive backing allows for quick and hassle-free installation.
Superior Durability
Our stickers maintain their beauty and integrity even in high-traffic areas.
Superior 500 | Best for floors where high-resistance is required. Micro Textured & Anti-skid Finish
General 300 | Great all-purpose wall and floor sticker. Silky, Smooth Finish
Removal & Residue-Free
Designed for easy removal without leaving any sticky residue behind. Update your decor without worrying about damaging the underlying surface.
Easy-care & Washable
Resistant to stains and dirt for effortless maintenance. Simply wipe them clean and they'll continue to shine with minimal effort.
Checkerboard Tile Floors 5 Ways
Checkerboard is the latest trend to take over the world of interior design, but what sets this trend apart from others is its staying power. This classic look is versatile and timeless, with as mu...
FAQs
Have a Question? Answers Here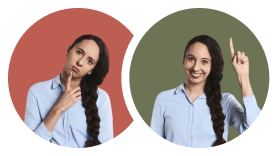 Can I get a different size?

Whether you want to change the size, layout, or color of one of our designs or create a new design altogether, we'll work with you to bring your vision to life.  Tell us what you need
Youll receive 8 pieces, that's 8 stickers in each pack.
Got a different question?

Check out all our FAQS here or contact us through our contact page! We will be happy to assist you.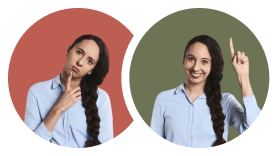 These stick on floor squares & panels make any renovation a breeze. People rave about my kitchen floor. No one can tell it's a sticker. Love love love this company. The selection is huge and customer service even more impressive.
Durability is stronger than I hoped, and aesthetic is even more impactful than I imagined! We're thrilled, and would highly recommend.
This wallpaper was so easy to use. I had to remove and re-apply a few times and didn't have to worry about ruining the wallpaper. I am so happy to have found a product that is so affordable! Thank you!
Explore the Collections
More products for you to love
This product has no reviews yet.
How Much Will I Need?
Divide the surface you want to cover into individual rectangles to calculate how many tiles you have in each section.
Imperial (in)
Metric (cm)
Add One More Surface
---
Choose the size that matches your tiles
Waste
factor
We recommend a 2% wastage to ensure you have enough stickers to complete your project, surplus to trim & some left over to spare in case you make a mistake.